Planning your Vacation in Cuba
The Caribbean is one of the most popular locations that people choose when planning their vacation. There are many different islands to choose from that offer some fantastic scenery, including white sandy beaches and crystal clear seas. Cuba is one of these islands that is experiencing a large growth in its tourism. Many people simply know Cuba due to its political history but many people overlook that Cuba is a fantastically beautiful island that has a lot of things to offer for anyone thinking of traveling there.
The island of Cuba is the largest in the Caribbean and has a varied mixture of people living there. One of its major exports is the famous Cuban cigar. These are sold all over the world and are widely known as being one of the best cigars you can buy. Cuba really does have something for every single tourist. If you're after a nice relaxing beach vacation, then there are many high-quality resorts, you can choose from on the island. And include a large range of prices from the largest resorts down to the quieter ones, which offer a lot more privacy and many can be found tucked away like little hideaways there you can use for your own piece of personal paradise.
Cuba has the large city of Havana as its capital. Havana has a lot of rich history and there are many things to be explored to suit everyone. It has quite a few museums that will give you a really hands-on experience of what the country has gone through in the past. You'll find that a lot of people in Havana speak Spanish, so it is recommended that you should try to learn a few words before you set out on your vacation to Cuba. This will make your vacation a lot easier and can save you a lot of time when trying to communicate with the locals
Cuba is a fantastic island that is recommended for anyone looking for vacation where you cannot only learn a lot of history but also relax on one of the exotic beaches. It is a relatively easy place to fly to from anywhere in the world but one thing you must be aware of is that you cannot fly directly there from America. You should speak to your local travel agent for more information on exactly how to plan your perfect Cuba vacation.


Continue Reading: Exploring Cuba
Cuban Vacation Photos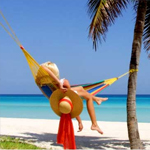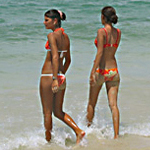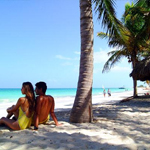 One common question often asked is:

Q: With our own sailboat can we travel to Cuba by boat

A: Cuba has no restrictions on private boat owners sailing to Cuba.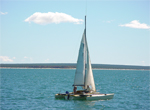 Check out the full list of questions most often asked.
See more questions