Exploring the history of Cuba
Cuba is the largest of all islands in the Caribbean. For such a relatively small island though, it certainly has a lot of history. This is mainly because it refuses to bow to capitalism, and it remains a communist country, in fact. It is among only a few countries in the world that remains dedicated to socialism. It has quite a mixed race of people who live there including African, Spanish and Indian. Its tourism is increasing every year, as it is becoming an ever-popular place to visit for many people from around the world. It has a lot to offer and is a very beautiful island indeed.
There was a major revolution in Cuba in 1958. There are various reasons why this occurred; the main was that it was a very poor country. It was completely self-sufficient and was supplying many things to America, but this wasn't enough so a revolution took place. This is where certain names became worldly known including Fidel Castro.
You'll be able to see first-hand a lot of Cuban history by visiting their capital of Havana. Havana has many museums that are open to the public where you can see the history and the economic past of the country. local museums in the city range from the Arts to even the history of their cigars. Cuban cigars are famous throughout the world as being one of the best-made cigars that money can buy. They have become synonymous with the rich businessman. Along with they are some of the world's most expensive cigars; you can buy.
Cuba has really gone through a lot in the past 100 years. It is at present economically strong, and its tourism is booming at a remarkable rate. This is mainly because it really does offer something for everyone. Whether you're looking for a quiet relaxing vacation on the beach or looking forward to getting an in-depth view of the history of the country. You will certainly get what you're looking for. Obviously, prices will vary depending where you are traveling from, and you should always consult your travel agent for any necessary legal forms that need to be completed before you travel. You can also find out more information by having a quick look online. Here, you'll be able to quickly compare prices and will find out any requirements you need before booking your vacation.


Return to the Home Page
Historical places of interest in Cuba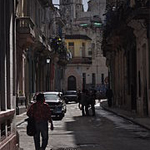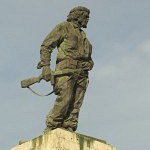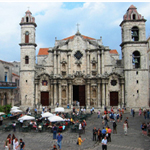 One common question often asked is:

Q: Do I need any vaccinations when traveling to Cuba?

A: The only recommended vaccination is (Hepatitis A).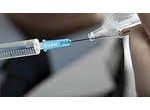 Check out the full list of questions most often asked.
See more questions